Hixon Insurance Agency, Inc. and Hixon Realty Company
108 W. Spring Grove Avenue
North Augusta, SC 29841
phone: 803-279-8855
William M. (Bill) Hixon has been in the Insurance and Real Estate business for 0ver 45 years.
He has been the president of the North Augusta Board of Realtors 4 times and won Realtor of the Year in 1989 and 1997.
He was also a regional Vice President of the South Carolina Association of Realtors as well as being a member of the Realtor Land Institute and Board of Directors of Independent Agents of South Carolina from 1999 to 2001.
Bill also serves in the South Carolina House of Representatives as the District 83 member from Aiken and Edgefield Counties.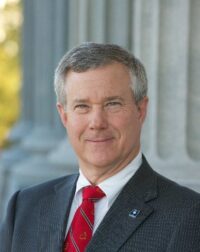 Elizabeth Hixon is co-founder and Secretary/Treasurer of Hixon Insurance Agency. She has been in the insurance business since 1952. She passed away August 7th, 2018.